Trinova Real Estate Appoints Managing Director To Lead Expansion Of Operational Real Estate Investments
Adell Nair-Grepinet Joins From Mapletree.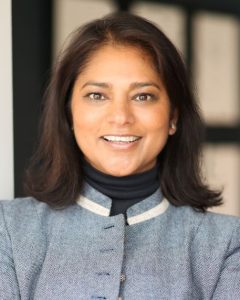 Trinova Real Estate has appointed Adell Nair-Grepinet to oversee its expansion into operational real estate.
Nair-Grepinet joins as managing director for its operational real estate activities from Mapletree where she managed a UK student accommodation portfolio exceeding £1.2 billion. Prior to Mapletree, she managed the Coral Student Accommodation fund at GSA which she joined after managing the AUB Sharia-compliant student accommodation fund.
Linus Forsberg, managing partner at Trinova, said in a statement: "We are really pleased about Adell joining us at such an exciting time in our business expansion. She brings a wealth of experience and an excellent track record from student housing and has a deep understanding of the unique value-drivers of operational real estate."
Trinova said Nair-Grepinet will formulate Trinova's operational real estate strategies against an "ambitious business plan and is responsible for leading investment activities, asset management and equity raising".
Nair-Grepinet said: "With circa £500 million to invest across Operational Real Estate strategies over the next 24 months, the team is set to capitalise on the uncertain market conditions and build out new residential portfolios."
Trinova said it has identified a strong pipeline of student accommodation and residential acquisitions in negotiations and these investments will build upon Trinova's assets under management of £1.1 billion out of which £400 million is residential.
Trinova is a real estate investment and asset management business with a focus on pan-European real estate. It transacts and manages properties across UK, the Eurozone and the US.
BY PAUL NORMAN, COSTAR NEWS.
https://product.costar.com/home/news/shared/1186139582?utm_source=newsletter&utm_medium=email&utm_campaign=today&utm_content=p5&t=eyJhbGciOiJIUzI1NiIsInR5cCI6IkpXVCJ9.eyJjb250YWN0SWQiOiIxMTQ2ODU3MSIsImN1bHR1cmVDb2RlIjoiZW4tR0IiLCJpYXQiOjE2Njk5OTU1Mjh9.z-BPh-mbs1jNgzYL1X4LpVywq74fo6AO8uX-5xVAKwc/a>