Holistic Investment
Management
In a continuously evolving world of real estate, dynamic and agile managers will outperform.
Trinova's vertically integrated operating model ensures that we have as many touch points with our buildings and tenants as possible. Over the years, this has been a key component in our success and it allows us to optimise the performance for our clients.
Investment Management
At Trinova, we work closely with our investors to gain an in-depth understanding of their needs and requirements, so that we are able to focus our deal sourcing and ongoing investment activities to match the target outcomes. We are able to leverage our deep knowledge of local markets, wide professional network and strong investment and asset management expertise to source, acquire and actively execute well-considered investment strategies in which we have high conviction. We believe that by having aligned interests between investor and manager, we will be able to achieve the best outcome for all parties.
We believe in robust and disciplined processes and a very high attention to detail throughout the investment lifecycle to ensure strong governance, enabling successful delivery of investment targets for our investors.
Our investment management service offering includes both Separate Account Management and Fund Management.
Meet some of the investment management team
Included in investment management
Trinova works with investors on both discretionary and non-discretionary separate account mandates. These can be for portfolios or single assets strategies. Trinova works with each partner to identify the appropriate risk adjusted return hurdle, and the specific sector of the Real Estate market to target to be able to achieve these returns.  Using our strategy led research model, we advise investors based on risk appetite, investment time frame and return target. Trinova advises on the full scope of activities, including;
Corporate holding vehicle set up and management
Debt origination, draw down and management
Asset sourcing and transaction management
Asset and property management
Exit of the asset and winding up of the corporate holding vehicle
Trinova is a strategy led advisor and takes pride in identifying cyclical opportunities to achieve attractive risk adjusted returns. The discretionary fund structure offers speed of execution during rapidly changing market conditions.  We are experienced at establishing and managing discretionary fund vehicles using the general and limited partnership model.  From analysing and selecting the appropriate jurisdiction, through oversight of corporate set-up and ongoing management, we manage the entire process. Fund duration and risk controls are tailored to the target returns and the cyclical opportunity being captured.  Institutional quality and frequency of reporting ensures all Limited Partners have full transparency on Fund activities and financial management.
Asset Management
Trinova offers first class in-house real estate asset management capabilities, with the ability to draw upon a wealth of experience within the industry. The team has extensive on the ground asset management experience including office leasing, refurbishments, project management and complex tenant lease negotiations.
Our thorough understanding of the structural, mechanical & electrical and environmental aspects of buildings allows the team to accurately analyse and manage investment life-cycle costs and work to engineer a successful exit strategy. In order to optimise total investor returns, every investment is actively managed to optimise income during the hold period and to secure an attractive income profile at exit.
Included in asset management
Each of our assets has a dedicated asset manager responsible for optimising the income generated by our assets. This is a proactive process that starts with an annual business plan review taking into account any lease events, changes to the tenants' requirements and other opportunities that can be identified. Through regular communication with our tenants and thorough research of the prevailing market conditions, we ensure that all available income is captured as soon as feasibly possible.
We identify ways to add value to our assets by exploring and assessing different options throughout our investment hold-periods. This ranges from aesthetic upgrades through to full refurbishments and the re-configuration of internal areas. As times change and tenants' requirements evolve to suit a new generation of occupiers, so too we develop strategies to stay ahead of the industry through careful analysis, comparison and forward thinking.
We always consider the impact of our recommendations on our clients' cashflows and overall objectives. Part of this process is be to accurate in our management of capital expenditure and realistic in what the results will achieve. Our projects always seek to generate value by ensuring that an appropriate balance is found for quality and creativity against cost.
We constantly interrogate the market to ensure we can maintain up-to-date business plans with relevant and realistic numbers for accurate analysis. By knowing where we are in business cycle and how we are performing, we are able to forecast short to medium term returns and recommend to our clients an appropriate course of action to optimise their overall returns.
Trinova is experienced at managing and executing complex, capital intensive development and refurbishment projects. We commence each project with a thorough understanding of the client's risk profile and the desired outcome of the finished product. Through our network of trusted professional advisors, we assemble highly skilled project teams who are expert in their specific fields and appropriate to the scale of the project. The team has a proven track record of delivering contentious planning consents, settling favourable viability assessments, mitigating rights of lights claims and managing projects with complex structural issues. All refurbishments and developments undertaken to date have resulted in successful leasing and disposal outcomes.
Property Management
Trinova takes a hands-on, proactive, approach to maintaining and securing its clients' assets. We treat every property as though it were our own; we take the time and care required to get to know our buildings in detail. Our relationship with our tenants, our site staff and our neighbours is of the utmost importance to us; we want people to feel proud of where they work, enjoy being at work and, crucially, feel safe whilst at work. We use best-in-class management software and systems to manage monitor lease events and account for all rents due and transactions processed.
By applying, as standard, the ingredients of professional estate management and adding commitment, focus and trust to the formula, we have taken the management of real estate from a science to an art.
Meet some of the property management team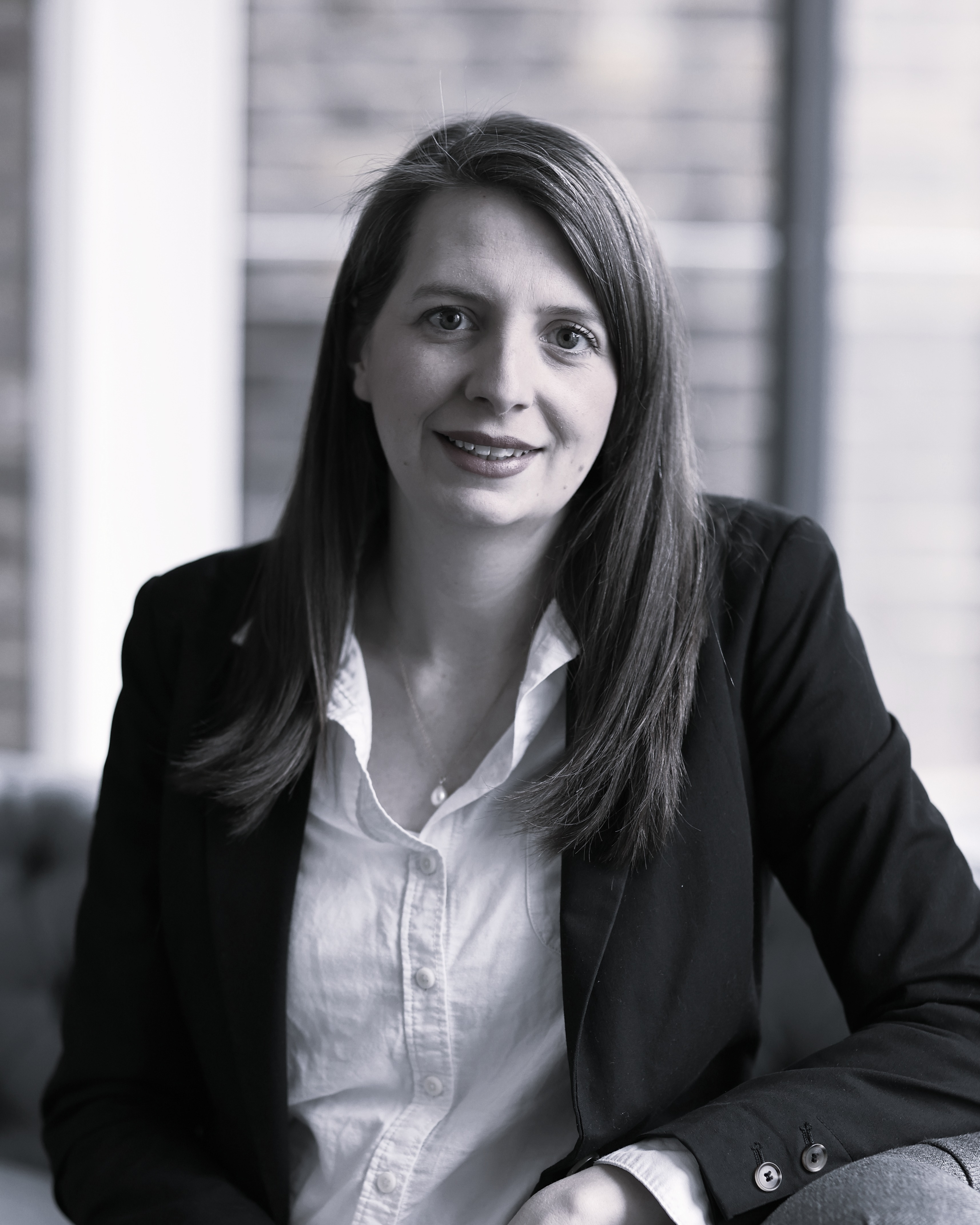 Davina Blandford
Included in property management
Our aim is to get to know our tenants and their businesses so that we can understand what they need from their office environments to succeed and thrive. By working together in a collaborative and transparent way, we can focus on issues that are of particular importance to our tenants and thus maintain lasting working relationships with them.
We are known for our instantly recognisable presence on site through our distinct strategy of making every part of the common areas as welcoming and as appealing as possible. Our buildings are secured and managed by the highest calibre reception team and our dedicated in-house team of facilities managers make it their daily priority to ensure that our assets are operating as they should. Focusing on providing a friendly, efficient, service with excellent communication, our FM team ensures that tenants are regularly updated with any important matters and that all building services are fully compliant and safe to use.
Our finance team is the backbone to the continuous financial management of our clients' assets. With a rigorous focus on procedure and meeting deadlines, our team of specialists ensure that rents are demanded correctly in accordance with the tenants' lease terms and all expenditure is processed and accounted for with weekly regularity. Our mission is to provide fully transparency to our tenants so that they can clearly see how their service charge funds are being used whilst also ensuring that they remain up to date with their payment obligations.
The various services provided across the property management team culminate in the regular reports that are produced for our clients. These give a clear and accurate snap-shot in time of the both the financial situation but also the various initiatives and discussions undertaken by the management team. Our financial reports are generated by our industry-leading management platform called TRAMPS and checked and verified by our client accountants. In addition, we provide an online client interface platform called MOJO allowing direct client access to our property data in real-time through a secure web portal.