Trinova Lettings Increase Rents at Two Offices
Lettings Secured in Poole and Hatfield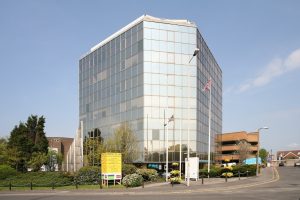 Trinova has signed two leases at its UK offices.
The group has completed a lease with Dorset Software for the seventh floor at Merck House in Pool, taking the building to fully occupied.
Dorset Software has signed a five-year lease term on 3,364 square feet at a rate of £19 per square feet. It is a new headline rent for Poole, setting a benchmark within the market.
Merck House is located on the corner of Seldown and Mount Pleasant Road on the edge of the established office pitch within Poole overlooking the harbour and beyond to Corfe Castle, Old Harry Rocks and the exclusive residential location of Sandbanks.
Jenna Davies, leading the asset management for Trinova, said in a statement: "This lease represents a fantastic result for the team and sets what we are led to believe a new record rent for the Poole market."
The group has also completed a lease renewal with Dasi, which will remain in occupation of the 1,434-square-foot front suite on the ground floor at Helios Court in Hatfield.
Dasi occupies the premises on a five-year lease term at a rate of £27 per square feet. That is a £2 per square feet uplift from the previous rent, setting a new headline rent in the building.
Dasi is a global aircraft inventory solutions provider.
Helios Court is one of a group of four headquarters office buildings at one of the main entrances into Hatfield Business Park which forms part of a 375-acre landscaped business environment. It immediately adjoins The Galleria shopping centre and the Parkhouse retail development.
Davies said in a statement: "This lease renewal represents a fantastic result for the team and continues to set a positive tone for the building."
Trinova is a real estate investment and asset management business with a focus on pan-European real estate. It transacts and manages properties across UK, the eurozone and the US. Trinova's assets under management are valued at around £1.1 billion out of which £400 million is residential.
BY PAUL NORMAN, COSTAR NEWS.