Trinova Expands Corporate Development and Investor Relations Team
Minuk Lee Has Joined From Nomura While Annelies Harte Joins From Audley Villages
BY PAUL NORMAN, COSTAR NEWS.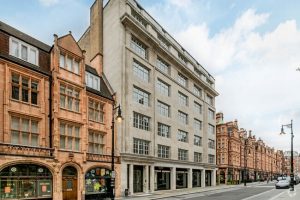 Real estate investment manager Trinova has added two recruits to its corporate development and investor relations team.
Minuk Lee has joined the team from Nomura to drive the corporate development activity in Europe and the US. Trinova said Lee has strong experience across the capital structure from a number of real estate sectors.
He will focus on the expansion of the residential and student housing platforms, accelerating Trinova's investment into property tech and setting up a hedge fund in the UK real estate sector. In addition, he will support Trinova's growth plans through organic growth and M&A activity.
The firm has also recruited Annelies Harte from Audley Villages to join the investor relations team where she will be involved in investor relations, equity raising and financial services compliance. Trinova said Harte's background in supporting board level personnel at global companies as well as her experience within the leisure industry will be key.
Linus Forsberg, managing partner, said: "I am very excited about Minuk and Annelies joining us as the business continues to grow, both geographically and in terms of sector coverage. They are two important additions to our high-calibre team and I look forward to working closely with both of them."
https://product.costar.com/home/news/author/42b529028d2fc91242bf928c6f9b53d7< /a>