Trinova Adds Trio To Advise on Burgeoning Portfolio
Three Join From JLL, Centrick and HML
BY PAUL NORMAN, COSTAR NEWS.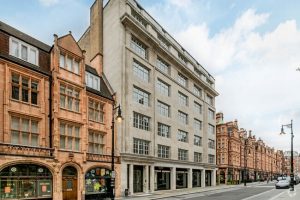 Real estate investment manager Trinova Real Estate has bolstered its team with three appointments.
Sabrina Johal has joined Trinova's asset management team from JLL, where she was the lead representative on a mixed portfolio in one of JLL's central London funds. At Trinova, Sabrina will be responsible for "business plan deliverables" across its UK assets.
Trinova has appointed Ravi Singh as property finance manager. He brings to the firm significant service charge and client accounting expertise having been responsible for the financial management of large portfolios at BNP Paribas Real Estate and more recently Centrick Property.
With Trinova's property management team responsible for a growing number of super-prime residential assets, the firm has appointed Lucinda Barnes to spearhead the expansion of this arm of the business. Barnes joins from HML Group.
Andreas Liesche, partner at Trinova, said: "We continue to implement a thorough and targeted recruitment strategy to proactively build a strong team capable of servicing our growing portfolio. The latest additions to our team bring with them the highest level of customer service and focus."