Anchor Tenants Commit to Trinova's 160 Borough High Street in Southwark
Anchor Tenants Commit to Trinova's 160 Borough High Street in Southwark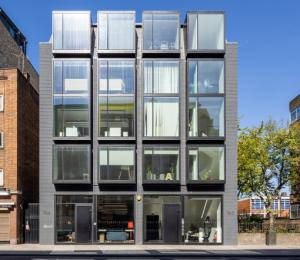 Trinova are excited to announce that we have completed lease regears with anchor tenants at 160 Borough High Street in Southwark.
St John Ambulance has regeared its lease on the Second and Third Floors to remain in the building until 2028 as one of England's main education and training centres for first aid and national emergency response system support at a headline rent of £62.50psf.
Multi-disciplinary architecture and master planning firm Axis Mason has also regeared it lease on the Fourth Floor on a reversionary lease to 2032 also at a headline rent of £62.50psf.
Trinova acted directly with the tenants; Savills acted for St John Ambulance.
Trinova has been managing the property since November 2018. The contemporary office accommodation is well connected with Borough station, which is less than a 2 min walk away, and London Bridge Station is also in close proximity with local retail amenities including Borough Market and Flat Iron Square.
The recently vacated units on the Ground, Lower Ground and First Floors are available as fully refurbished, Grade A office accommodation to meet with prospective occupier demand.
Mike McCarrick, Head of Asset Management at Trinova said in a statement: "Securing these successive lease regears at good market rents directly with the anchor tenants is a very positive outcome driven by proactive asset management initiatives and tenant liaison to truly understand the needs and requirements of the tenants moving forward."
https://www.costar.com/article/9031212/trinova-regears-anchors-at-southwark-offices< /a>
BY PAUL NORMAN, COSTAR NEWS.